IT'S HOW YOU GET THERE
Rin was perfectly happy romping about the beach and frolicking in the waves, but she had begun to grow lonely during her sojourn in and about Undavarie's Sanctuary. Though often quiet and spending a good deal of time by herself, she did enjoy being around other wolves, and it was beginning to feel downright strange being on her own.  She didn't know if she had been different before her accident, but she suspected that she had always been a social wolf, and thus she followed her senses towards companionship. She had heard howls and seen traces of patrols from the forest neighboring the beachfront, and though some instinct had lead her previously to avoid detection she now found herself making her leisurely way towards Kisetsumori.
Upon reaching the treeline she found a set of typical territorial "markers" and paused to see what information she could gather therefrom. A few flicks of her forked blue tongue told her much. The site contained the leavings of some few different wolves, but not as many as she would have expected. Not that she knew what she was basing those expectations upon; some fluke of her amnesia, she supposed. Nonetheless, she would venture no further without permission. Settling herself to her haunches, she quickly made herself as presentable as possible. It was a quick process, what with her shortish fur and smooth scales. That accomplished, she tossed her head back and let loose a howl, deep yet pleasant, in the hopes of gaining the pack's attention.
Perhaps here she could make herself a home.
!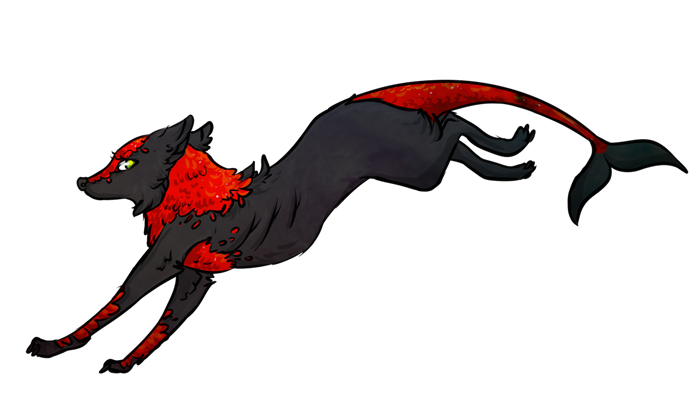 OOC Acount | Rosa | The Acolytes | Jameson | Shymose | Arrluk